Justice Law Center
We Will Fight
For You
Don't try to go it alone, you need an experienced attorney to get you what you deserve. We specialize in personal injury cases, criminal defense and family law.
Don't get taken advantage of.
All our attorneys are experienced litigators and will fight to get you what is right. If you have been injured in an accident and don't know where to turn, Justice Law Center is here for you and your family. Insurance companies don't care about your suffering, they only care about their bottom line. That is why you need a team of lawyers on your side that will go all the way to get you what's right and what you deserve.
We Are Ely's Premier Law Firm
Justice Law Center is an Ely Nevada full service law firm. Our attorneys specialize in personal injury cases, family law matters such as divorces, custody cases and adoptions and criminal defense.
Criminal defense
Nobody wakes up in the morning and plans on being arrested. Even if you are a normal law-abiding citizen, you can get arrested and charged with a crime you didn't commit. Even if you are guilty, you still deserve the best representation to fight for you in court.
Civil Law
If you are being sued or are wanting to sue someone else, you need a team of lawyers on your side to litigate on your behalf. Civil litigation requires a lawyer with skill and experience in all of the statutes and civil procedures that govern this area of law.
We Will Help You Every Step Of The Way
In order to win in Court you need a law firm that will be with you every step of the way.
learning about all your legal issues
We offer free consultations so our team can take the time understand what your legal issues are, and discuss how we can help you.
Pair you up with the Perfect Attorney
All our attorneys are experts in their field. We will assign the attorney that has the skill set that is perfect for your legal issue.
Justice Law Center has never been afraid of a fight. We will get for you what is right, and if that means going to trial then so be it.
Personal Injury, Criminal Defense, Divorce, Custody and Civil Law
No matter what your legal issue is, Justice Law Center can help you and your family in your time of need.
Awesome Mr. Whipple!! This guy is the best, nothing else left to say!! If you ever get into an accident, this is your man....took care of my case with no hangups. Stand up guy. %100
Gilford Collins
Justice Law Center handled my car accident. Took care of everything so I could focus on recovery. I felt like I had a guardian Angel on my team
Ella-Louise Moyer
Mr. Whipple is an amazing, professional attorney. He really did outstanding work and gets the job done. If you need an attorney he is definitely your go too! If I could rate more than five stars I would.
Tyesha Watsonnni
You Deserve One Of Our Best Lawyers
We Are Ely's Legal Informational Resource
Most of us motorcycle enthusiasts have heard all of it about how dangerous riding can be. Mostly we hear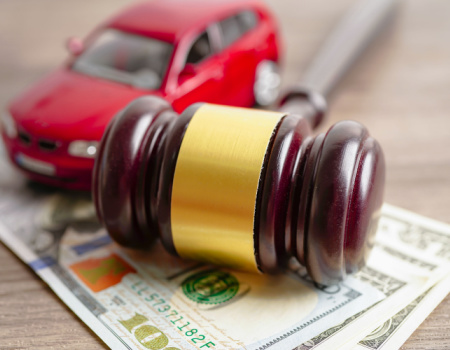 Whenever an insurance agency is informed that one of their insured has been allegedly responsible for injuring another person out